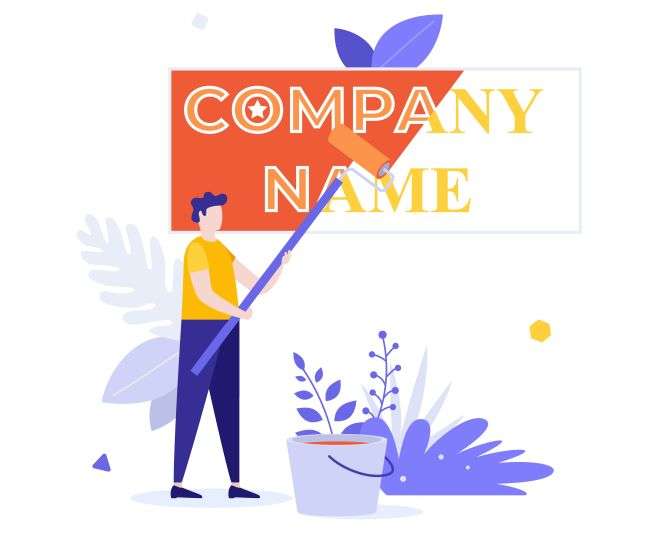 Identity design is the core of any successful brand. It's how a company stands out and conveys its message in an impactful way. With the right combination of colors, typography, logos, and other elements, our branding experts create visual identities that are strong, unique, and memorable.
Set clear and concise goals for your business. Knowing what success looks like for your business will help guide decision-making during the branding process. Additionally, identify your target audience so that your positioning and messaging can be tailored accordingly - this ensures that customers are engaged and interested in engaging with your brand.
A unified representation of the business or organization's identity across all media platforms – from print materials to digital assets. With color palettes, typography styling, and imagery used consistently throughout every touchpoint, customers will easily recognize and connect with your brand. Additionally, having solid guidelines helps ensure that nothing gets lost in translation regarding accurately representing the company's image on any platform.
When it comes to marketing, it is important to create a cohesive and consistent brand identity. To accomplish this, businesses should incorporate the right marketing collateral into their overall strategy. Brochures, business cards, and packaging are essential to any successful branding initiative.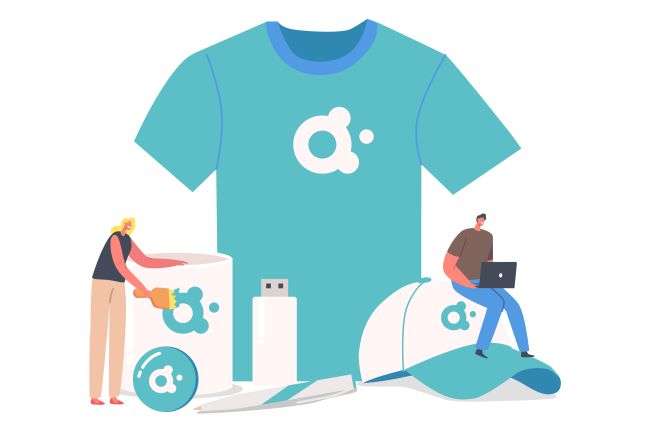 Businesses can ensure their long-term success by monitoring brand reputation, tracking brand metrics such as customer reviews and engagement rates, and regularly adapting the brand strategy to stay relevant and competitive in the ever-changing market landscape.
Creating a logo is a necessary process that requires a lot of thought and planning. The first step is to brainstorm ideas that fit the brand's mission and message, either alone or with a team. Once you have some initial concepts, it's time to start sketching the logo and refining the details. This is where you will explore typography, color schemes, and shapes to create a unique design. Finally, it's essential to review the logo in different sizes and formats to ensure it looks great on all media types. With careful consideration throughout this process, you can create a compelling logo that communicates your brand's identity in a visually appealing way.
Creating a logo is the first step in creating a brand identity. It is the visual representation of your company, product, or service and can be used to communicate your values and messages to customers. A logo typically consists of a symbol, typography, or combination of both that conveys who you are and what you do.
Branding guidelines are essential to establishing a consistent brand identity across all platforms. Branding guidelines include color palettes, fonts, icons, and logos that should be used in all marketing materials. These guidelines help ensure that all content created for the brand is cohesive and recognizable to customers. Additionally, branding guidelines provide guidance on how to use the logo correctly so it's always presented in the best light.
In short, creating a logo is the first step in establishing a brand identity, while branding guidelines help ensure consistency across all platforms and guide how to use the logo correctly.
Our turnaround time for creating a logo depends on the complexity and scope of the project. Generally, we can complete a logo design within 5-8 business days. It may take longer if the project requires more complex work or additional revisions.
We understand that having an attractive and well-designed logo is essential for any business, so we strive to make the process as efficient and stress-free as possible. Our team of experienced designers is dedicated to creating logos that capture your brand's personality and message.
Please contact us with your requirements and timeline if you need a logo designed quickly. We'll be happy to discuss what we can do to meet your needs.
Absolutely! Here are a few essential tips to help you create a successful brand:
First, define your target audience. Knowing who you're trying to reach will help you create content and messaging that resonates with them. Ask yourself, "Who are my ideal customers?" and "What do they need from me?"
Second, establish your brand voice. This is the tone and style of all communications associated with your brand—from website copy to social media posts. Make sure it accurately reflects your company's values and speaks to your target audience's needs.
Finally, stay consistent. Consistency is critical in branding; make sure all elements of your branding—logo, color palette, fonts, etc.—are used consistently across all channels. This will help people recognize and remember your brand wherever they encounter it.
When it comes to branding, the most important thing is to start with a clear vision and strategy. First, you need to identify your target audience and understand their needs so that you can create messaging that resonates with them.
Then, you should create a logo that reflects your brand's values and personality. Additionally, you will want to develop a website or online presence where potential customers can learn more about your brand.
Finally, consider investing in promotional materials such as business cards, brochures, flyers, or postcards that will help spread the word about your business. By planning out these components of your branding strategy from the beginning, you'll be well on your way to creating an effective and successful brand.