UX/UI Web Design & Layout
UX/UI Web Design & Layout
Creating interfaces that are both aesthetically pleasing and intuitive to use, with a focus on making it easy for users to find the information they need and complete their desired actions. This involves creating wireframes and prototypes, as well as testing and iterating on designs to ensure that they are effective and meet the needs of the target audience. Web designers also consider factors such as screen size, device compatibility, and accessibility to ensure that their designs are responsive and accessible to all users. The goal of UX/UI web design is to create a positive user experience that encourages users to engage with the website or application, and ultimately achieve the desired business outcomes.
Content Management System
A user-friendly interface that enables users to add, edit, and delete pages, posts, images, and other types of content with ease. A CMS-powered website also includes tools and features that make it easy to manage the structure and layout of the site, such as customizable templates, drag-and-drop content blocks, and the ability to manage multiple users and permissions. The use of a CMS can provide businesses and organizations with greater control over their website, enabling them to quickly and easily make updates and changes to keep their site fresh and relevant. Whether you're launching a new website or revamping an existing one, a CMS can provide an effective solution for ensuring that your content is easy to manage and update.
Content Management System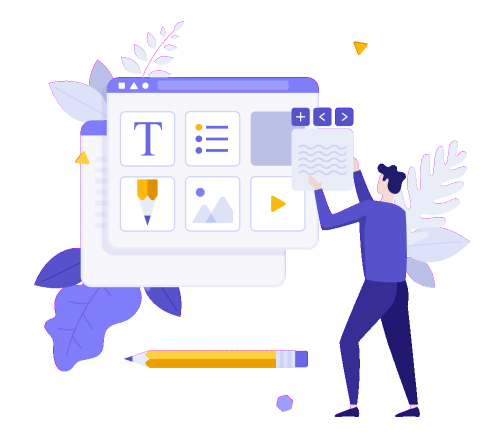 Search Engine Optimization (SEO)
Search Engine Optimization (SEO)
A website built with Search Engine Optimization (SEO) in mind is optimized for both search engines and users, focusing on providing valuable and relevant content that meets the target audience's needs. Critical elements of an SEO-friendly website include well-written and optimized content, a clear and intuitive website structure, and relevant keywords and meta tags. An SEO-friendly website typically has fast loading speeds, mobile responsiveness, and a user-friendly design. By building a website with SEO in mind, businesses and organizations can improve their visibility in search engine results, attract more organic traffic, and ultimately drive more conversions and revenue.
Analytics and tracking can provide valuable information on key performance indicators such as conversion rates, bounce rates, and revenue generated from the site. This information can be used to make informed decisions about website design, content, and marketing strategies and to measure the success of those changes over time. Whether you're launching a new website or looking to optimize an existing one, website analytics, and tracking can provide valuable insights that can help drive growth and improve the overall effectiveness of your online presence.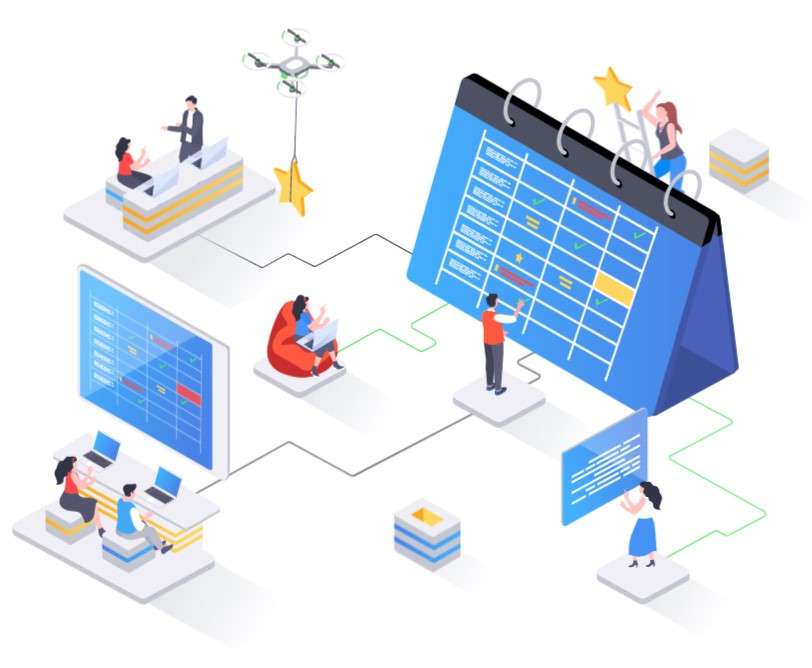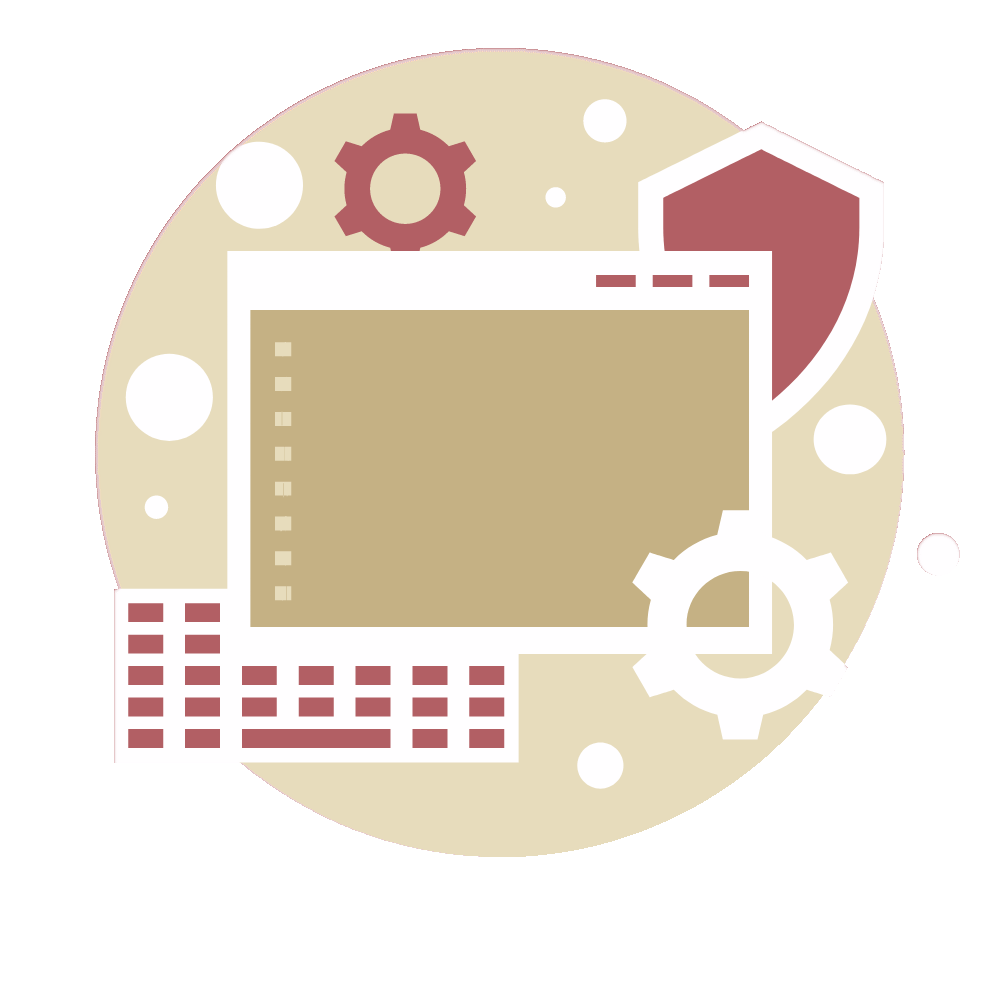 A Custom website development allows for a level of flexibility and control that can help ensure that the final product meets the exact specifications and requirements of the client. A developer will work closely with the client to understand their needs, gather requirements, and create a custom website that are designed to meet their specific goals and objectives. This process may include creating custom functionality, designing unique user interfaces, and integrating the website with other systems and platforms. Custom website development can be time-consuming and complex, but it provides a level of customization and control that can't be achieved with pre-made templates or themes. By working with a skilled and experienced developer, businesses and organizations can create a website that is truly tailored to their needs and designed to help drive growth and achieve their desired outcomes.
A custom-designed website is a website that has been specifically tailored to fit the needs and goals of an individual or business. It is created from the ground up, with no pre-existing templates used. This allows for the website to be completely unique and customized to suit the user's exact needs.
Custom-designed websites also offer much more flexibility than traditional web design options. They are able to incorporate features such as interactive elements, and more into their designs, providing users with a truly unique experience. Additionally, custom-designed websites often provide better search engine optimization opportunities since they are built from the ground up with SEO in mind.
Overall, custom-designed websites provide users with an unparalleled level of control over their online presence. They allow for complete customization and optimization so that users can ensure that their website fits their exact needs while providing them with a robust online presence.
Custom websites are an excellent way to give your business a unique, professional look. With a custom website, you can create a website tailored to your business's and its customers' specific needs. This type of website allows you to customize the design, layout, features, and functionality to meet your exact requirements. Custom websites are also more secure than generic templates because they are built with specific security measures.
Another benefit of having a custom website is that it allows you to create an engaging user experience. You can tailor your site's content and design elements to make it easier for visitors to find what they're looking for quickly and easily. You can also use various tools such as SEO optimization and analytics tracking to measure your site's performance and make adjustments as needed.
Finally, a custom website offers greater flexibility in terms of design and functionality. You can easily add new features or change existing ones without starting from scratch each time.
The cost of creating a custom-designed website depends on the complexity and features you want to include. Generally, an essential custom designed website with minimal features can range from $4,500 to $7,400. The cost can increase significantly as you add more complex features.
If you're looking for an exact quote for your project it's best to reach out to a web development company and discuss your requirements in detail. They will be able to provide you with an accurate estimate based on the scope of work and timeline.
Overall, creating a custom-designed website is an investment that can pay off in the long run by helping you create a solid online presence and build trust with customers. You may need to spend some money upfront but it will be worth it in the end!
The cost of a custom website can vary depending on the project's scope. Still, typically it includes the design and development of the website, hosting, ongoing maintenance, and SEO optimization.
When you hire a web developer to create a custom website, they will work with you to determine your needs and develop a plan that meets them. This plan may include creating custom graphics or coding specific features tailored to your business. Once the site is live, they may provide ongoing maintenance services to ensure everything runs smoothly. Finally, they can help optimize your website to appear higher in search engine rankings.
Overall, when you invest in a custom website, you're getting more than just a pretty design – you're investing in an online presence that will help grow your business.
It depends on the complexity of the website, but generally, it takes 1-3 months to get a custom website up and running. The best way to ensure you get your website in a timely manner is to work with an experienced web developer who understands your needs and can provide you with a timeline for completion. Working with someone with experience in web development will also help you avoid any potential issues arising during the process. Your custom website should be ready quickly with the right team behind you!
Here at Zazion, our team of experts make it happen. Contact us for a free estimate.